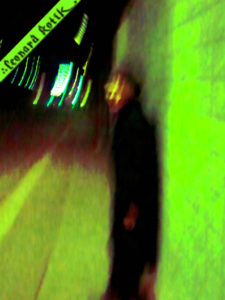 CONCERTS
NB: cette page n'a pas été mise à jour depuis longtemps!  Les dates de ces dernières années ( il y en a beaucoup ) sont dévoilées dans le chapitre « tours » de ce site, accessible sur la page d'accueil. Voici quand même les dernières.
NB: This page is not updated for looooong now! Gigs from these previous years ( a lot ) are showed up in the « tours » chapter of the site, available on the home page. Anyway here are the very last ones. 
JM.TARRE / LÉONARD KOTIK TOUR September 23
Léonard Kotik
8 september – PARIS – L'International
JM.Tarre
9 september – VITRY s/ Seine – Fest Frisson Acidulé
JM.TARRE / LÉONARD KOTIK
14 september – AMIENS – L'accueil Froid                                                                                                                                   V 15 september – BRUXELLES – le 370 GRADOS                                                                                                                           S 16 september – LILLE – le CCL                                                                                                                                                          S 23 september – MAZENAY – L'Intermittent                                                                                                                              
Léonard Kotik: guitare, voix, effets et autres dommages collatéraux_ guitar, voice, FX and other collateral damages

Sur la corde raide… un voyage dans les contrées de la cold wave, du punk et d'autres entités difficiles à cerner… Quelque part dans des marais tordus parcourus de feux follets vacillants, Léonard Kotik réalise tout seul cette froide, erratique, brûlante déambulation de funambule sur des cordes raides def. Entre guitare loopée, satanique disto et voix soi-disant aérienne, à la poursuite de fantômes héroïques qu'on devine ça et là… NB: LK est une moitié du duo industriel punk GRRZZZ…
…LK is one half of the Grrzzz band playing his own feelings. The mood is cold, erratic, accurate and hot. It swims in the swamps of twisted decay and rising blaze. There is a voice with FX riding with a  guitar, often burst by Metalzone distorsion. A looper helps to strenghth the sound and the whole stuff is 40 mn of LK in your face. It's both strong and fragile matter that walks on a thin string hit by a rainy wind over the void. Come and watch it soar… This exercise on a tightrope is a journey in the lands of cold wave, punk and something else one can't define with a single word… let's go.